Borough Bourbon

Chapman's Apple Brandy

Civic Vodka

Madam
MADAM Vice President. What a difference one word makes. It breaks glass ceilings. It paves the way for a generation of new leaders. It turns "never-been-done" to "did".
To commemorate the inauguration of America's first female, black, AND South Asian Vice President, we've collaborated with talented local artist, and AKA soror, Lex Marie (@thelexmarie) to create a whiskey fit for toasting history: Madam.
Madam is a celebration of those who inspire us to resist and persist. A blend of 7 year old bourbon and 5 year old rye, the finished whiskey is slow-smithed before bottling to produce what we all strive (and vote, and protest, and organize) for- a more perfect union.
:
Mash Bill: 58% Rye, 37% Corn, 5% Malted Barley
Spec Sheet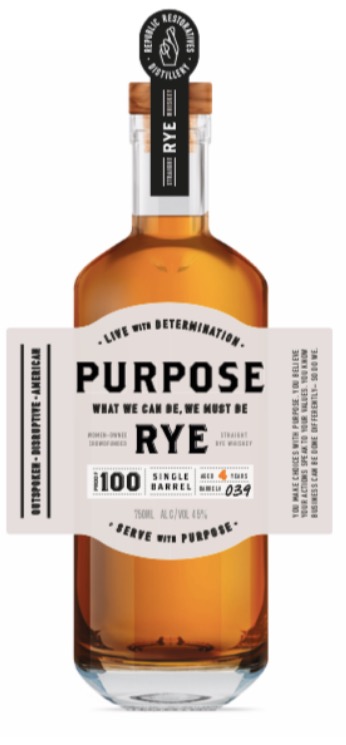 Purpose Rye
Shop our selection of spirits, drink kits, gifts and more.
Shop DC
For D.C. delivery and pick-up shop here.